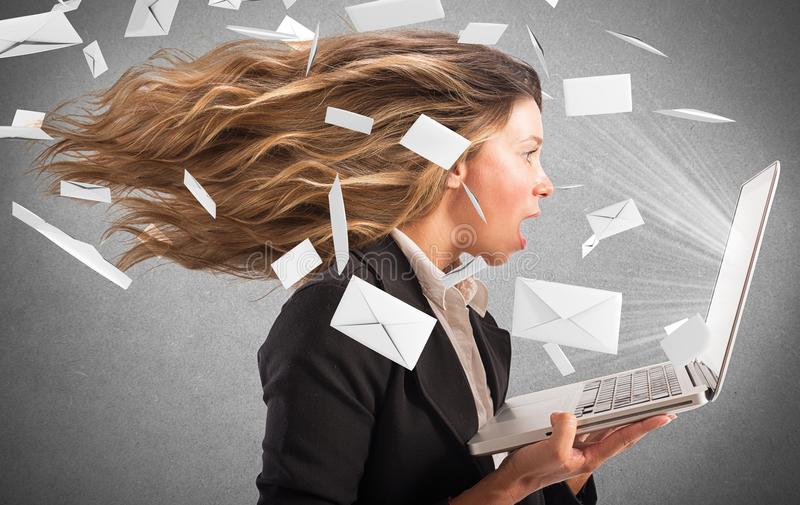 Curățenia de început de an în căsuța poștală virtuală! // Virtual minimalism!
January 18, 2020
Scroll for English.
Acesta este un articol scris de o fata simpatică ce îmi citește blogul: Cristina Oprea (o puteți găsi pe pagina ei de facebook) și căreia îi mulțumesc pentru implicare ?. L-am avut publicat pe vechiul blog korydeea.com, dar cum acesta nu mai există, am vrut să nu se piardă atâta informație prețioasă și l-am reluat aici (un pic lung, dar merită):
"Cred că fiecare dintre noi avem cel puțin 1-2 adrese de e-mail, 1-2 conturi pe rețelele sociale. Nu despre conturile sociale voi continua să scriu ci despre adresele de e-mail și spațiul de stocare pe care îl utilizăm pentru acestea.

Sunt lucruri mici pe care le putem face pentru a ne diminua amprenta virtuală. V-ați gândit vreodată să vă faceți curat în căsuța de e-mail? Nu dureaza mult.

Luate individual, e-mailurile nu reprezintă mult spațiu, însă adunate per utlizator și apoi la scară mare gigabiții se tot aduna. Spațiul consumat ne este alocat în servere, serverele consumă electricitate, electricitatea încă este produsă și din combustibili fosili, sau surse ce distrug ecosistemele (hidrocentrale / baraje).
Serverele sunt ținute în clădiri cu ventilație și temperaturi corespunzătoare.
Ați înteles: un lanț vicios pe care probabil nu l-am surprins în totalitate.

În medie un utilizator petrece 142 minute / zi pentru conturile de social media. Ați putea aloca acest timp, într-o zi, pentru curățenia căsuței de e-mail. Iar apoi, vorba tatalui meu – curățenia trebuie numai să o menții!

Când mi-am facut ordine în căsuța de e-mail prima dată, am șters o mulțime de emailuri ce nu-mi mai erau necesare, și-mi ziceam: un email sters și salvez un pinguin. Acum doar mențin, ștergând periodic ce nu-mi este de folos. Ce sterg eu de obicei?
Cel mai des newslettere care nu-mi mai sunt de folos; notificări ale aplicațiilor unde am conturi sociale etc.
Ce păstrez eu de obicei? Doar confirmări pentru comenzi importante, sau de itinerariu de la companiile aeriene, facturi, extrase bancare sau termene și condiții, și bineînțeles mailurile personale cu informație utilă.
Fiecare își poate stabili ce este important și ce poate fi sters. Însă cu siguranță nu veți mai citi notificări de acum 6 luni; mai sunt ele actuale, importante?
Dintre furnizorii de servicii de e-mail, un furnizor are o limită rezonabilă (15GB) pe care o împarte și cu folderul de poze și fișiere, alt furnizor are o limită ce nu aș putea-o consuma vreodată (1TB), poate în 6000 de ani – așa sugera un site. Însă ca utilizatori putem face mai mult și ne putem diminua amprenta virtuală și resursele necesare pentru a o susține.
Alte sfaturi:
Poți utiliza foldere și crea reguli pentru a filtra e-mailurile si a le aloca pe foldere.
Un furnizor de servicii de e-mail filtrează implicit căsuța de e-mail, grupând e-mailurile în foldere de Social și Promotions, și astfel poți revizui mai ușor Inboxul.
Din când în când: Empty Trash / Empty Spam. Dar ține minte: nu mai poți recupera nimic apoi.
NU te dezbona de la newsletere pe care nu le recunoști. Nu faci decât să îți confirmi adresa de e-mail ca una reală. Mai bine marchează cu Spam e-mailurile de la adrese necunoscute.
Știu, sunt utilizatori ce preferă să plătească o taxă modică pentru a-și mari limita alocată,însă chiar le este necesar acel spațiu? Sau mai bine ar face curat? Decât să plătească taxa modică către furnizorul de căsuță de e-mail, nu mai bine să o transforme într-o donație lunară către o cauză dragă?
Spor la curățenie!"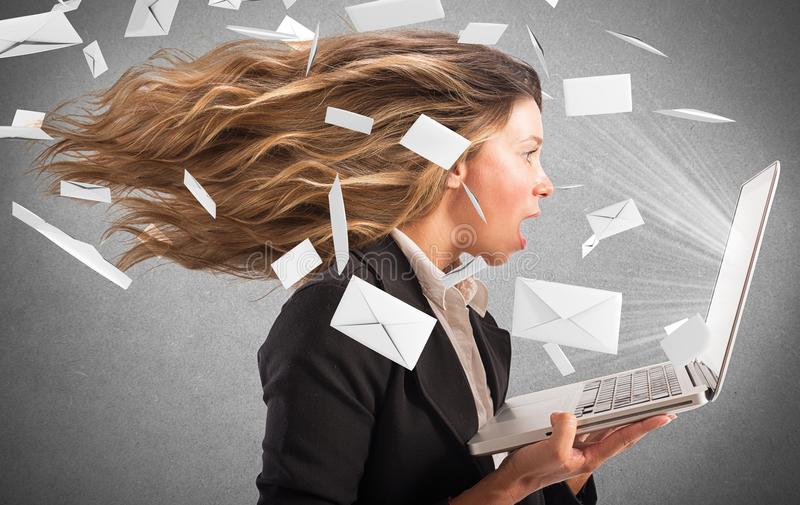 English:
This is an article written by a very cool girl who reads my blog: Cristina Oprea (you can find her on her facebook page) and I want to thank her for this wonderful contribution ?. I had it published on the old blog korydeea.com, but since it no longer exist and I wanted to keep this valuable information, I reposted it here (it's a big long, but it's worth it):
"I think we each have at least 1-2 email addresses, 1-2 social media accounts. But not about social accounts I will continue to write; my focus is now on emails and the storage space we use for them.
There are little things we can do to diminish our virtual footprint. Have you ever thought about cleaning your mailbox? It doesn't take much time.
If we look at them one by one, emails don't seem to take much space, but seen on a large scale, the gigabits are starting to pile up. The space we consume is stocked on servers, servers consume electricity, which is still produced from fossil fuels, or sources that destroy the ecosystems (hydroelectric plants / dams).
The servers are kept in buildings that need proper ventilation and temperature.
You understand: it's a vicious cicle that goes beyond what I explained.
On average, a user spends 142 minutes / day on social media accounts. You could allocate this time, one day, to clean your mailbox. My father has a saying – it's easier to keep it organised after you have deep cleaned your mailbox!
When I first cleaned the mailbox, I deleted a lot of emails that I no longer needed, and I thought: this is how I save a penguin ❤️. Now I just keep deleting what is not useful to me periodically. What do I usually delete?
Often newsletters I have received which are no longer useful to me; apps notifications etc.
What do I usually keep? Important orders confirmations, or airlines tickets and itinerary, invoices, bank statements or terms and conditions, and of course personal emails with useful information.
Each one of us can determine what is important to us and what can be erased. But you certainly won't read notifications from 6 months ago; are they still current or important?
The email service providers have different limits: one provider has a reasonable one (15GB) that it shared with the photo and file folder, another provider has a limit I could never consume (1TB), maybe in 6000 for years – this is what a website suggests. But as users we can do more and reduce the virtual footprint and resources needed to support it.
Other tips:
You can use folders and create rules to filter emails and assign them to folders.
An email service provider by default filters your mailbox, grouping your emails into Social and Promotions folders, so you can more easily review your Inbox.
Occasionally: Empty Trash / Empty Spam. But keep in mind: you can't recover anything afterwards.
Do NOT unsubscribe from newsletters that you do not recognize. All you do is confirm your email address as a real one for spammers or dubious users. It is better to send them to spam emails if you don't know the sender.
I know there are also users who prefer to pay a small fee to increase their allocated limit, but is that space really necessary? Or it would be more helpful to clean our mailbox? Rather than paying the modest fee to the mailbox provider, wouldn't it be better to turn it into a monthly donation to a worthy cause?
So, let's begin! "
You May Also Like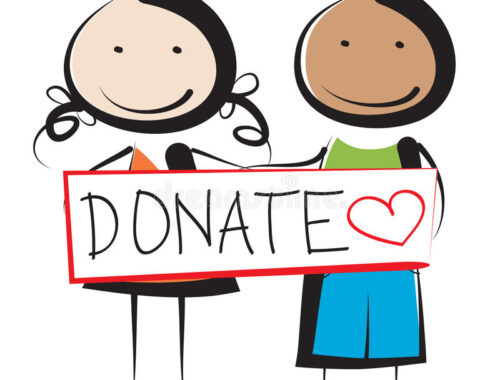 January 14, 2023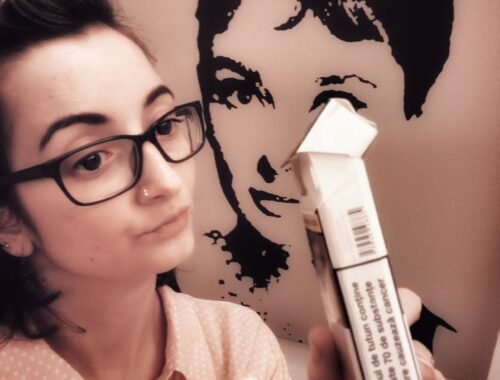 October 3, 2020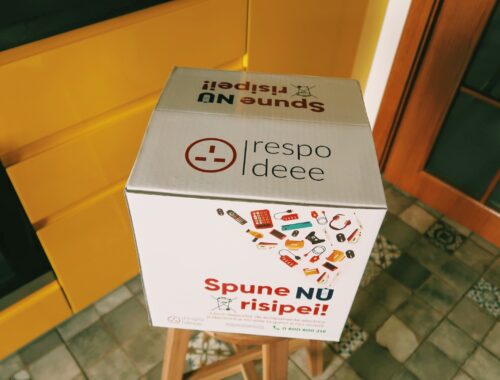 October 20, 2021