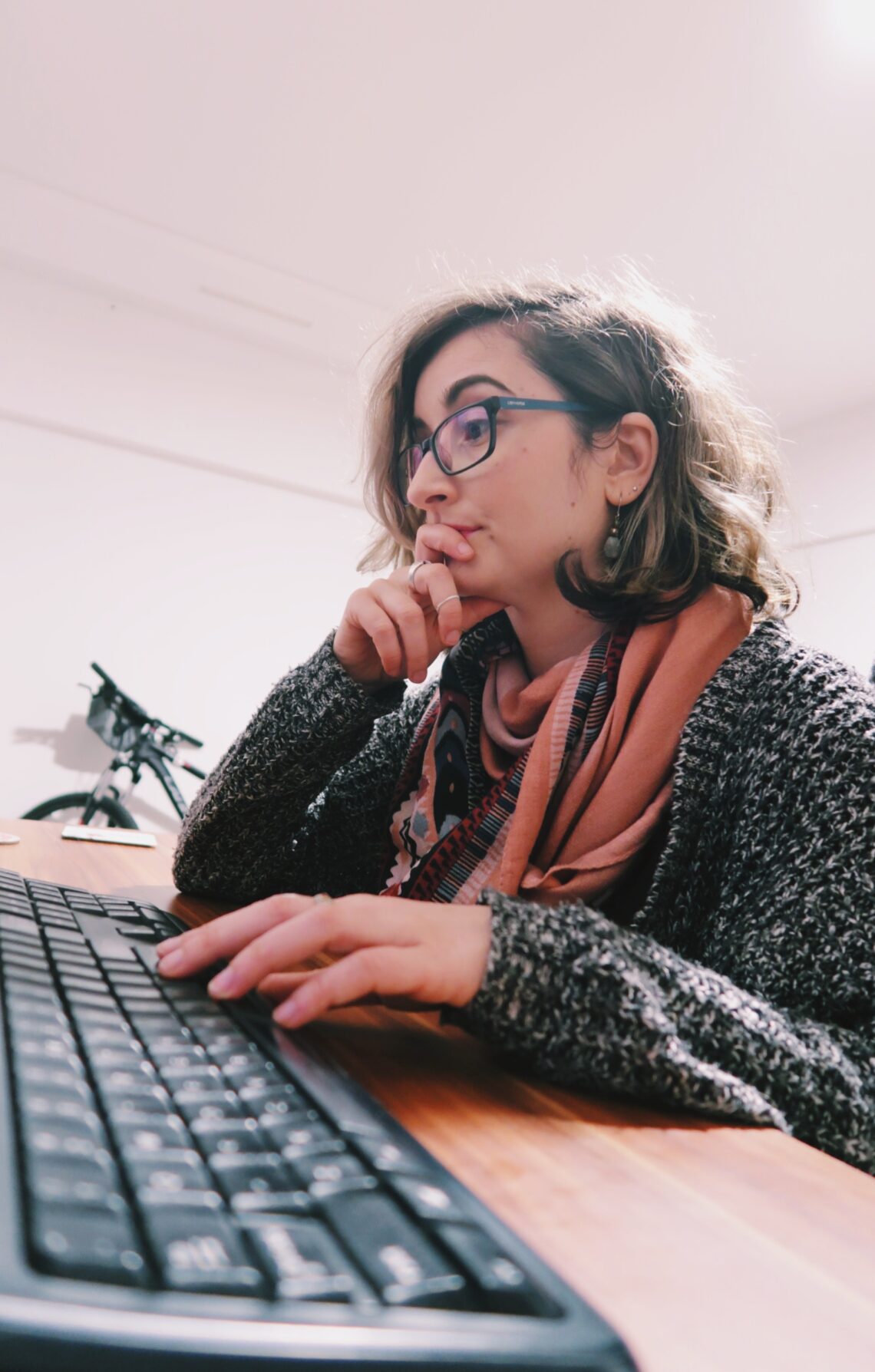 Un browser eco // An eco-friendly browser
February 4, 2021
Scroll for English ?:
Uneori, printr-un click putem contribui la o planetă mai verde, mai ales dacă folosim Ecosia. Ce este Ecosia și cum funcționează?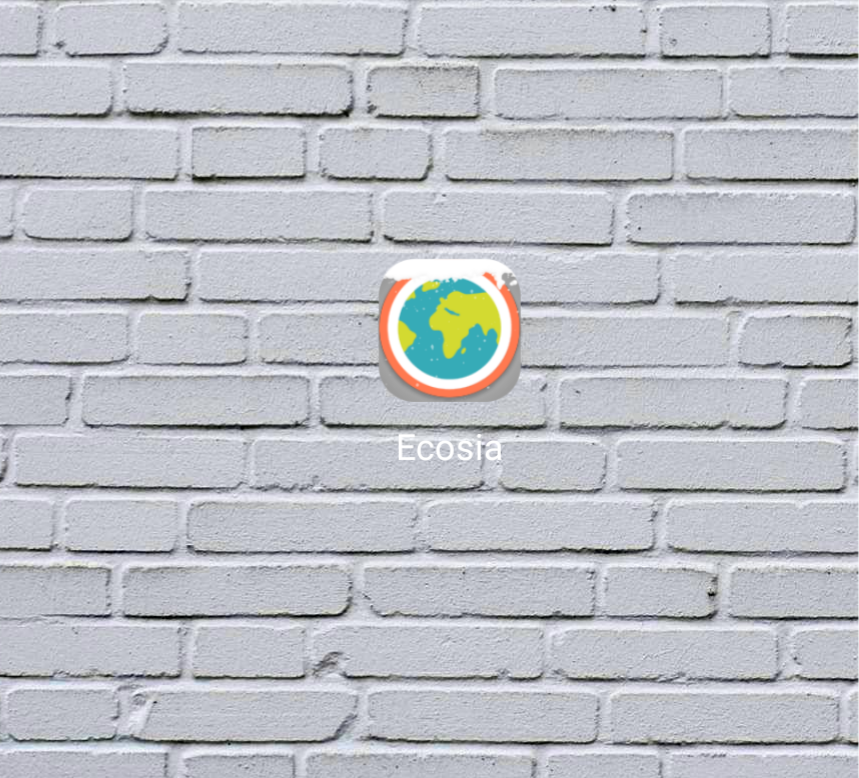 Ecosia este cel mai mare motor de căutare sustenabil , creat de Christian Kroll, un antreprenor din Berlin, cu o diplomă în Administrare a Afacerilor. Partea interesantă este că, după ce și-a luat diploma, Christian a călătorit o perioadă prin lume și a văzut cu ochii săi care erau problemele din țările în curs de dezvoltare. Acesta a fost momentul când a decis să facă ceva în privința asta și să aducă o contribuție pozitivă lumii, așa că a creat acest browser eco -friendly.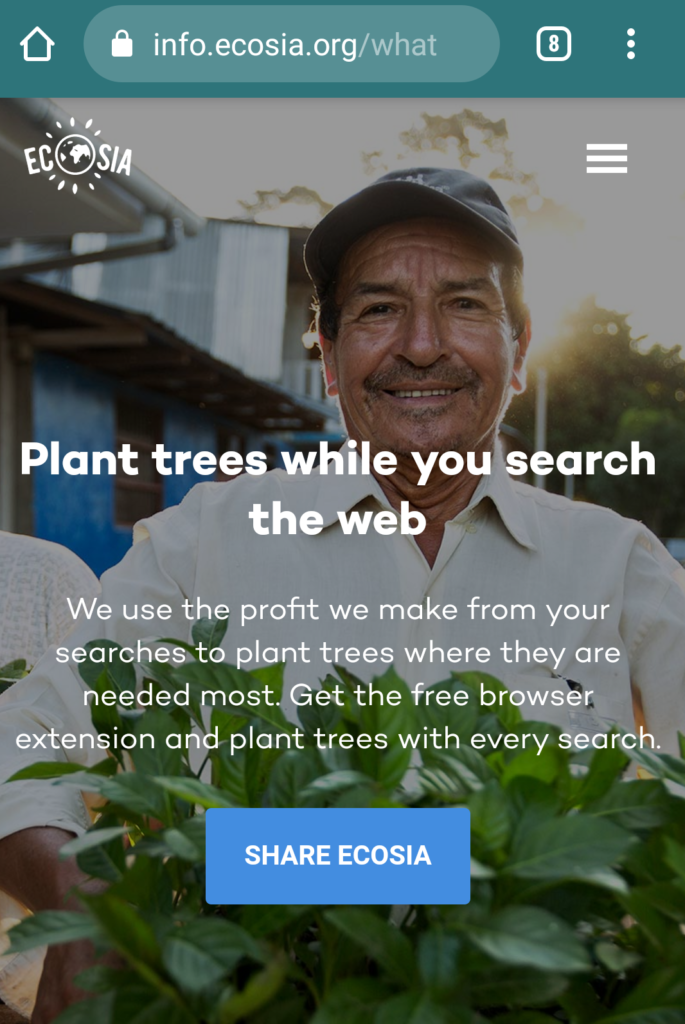 Ecosia a fost fondată în decembrie 2009 și funcționează prin afișarea rezultatelor sponsorizate, care apar imediat după cele organice. La fiecare rezultat sponsorizat de către cei care plătesc pentru a avea mai mult trafic, Ecosia folosește 80% din profit pentru a planta copaci în zonele afectate din întreaga lume.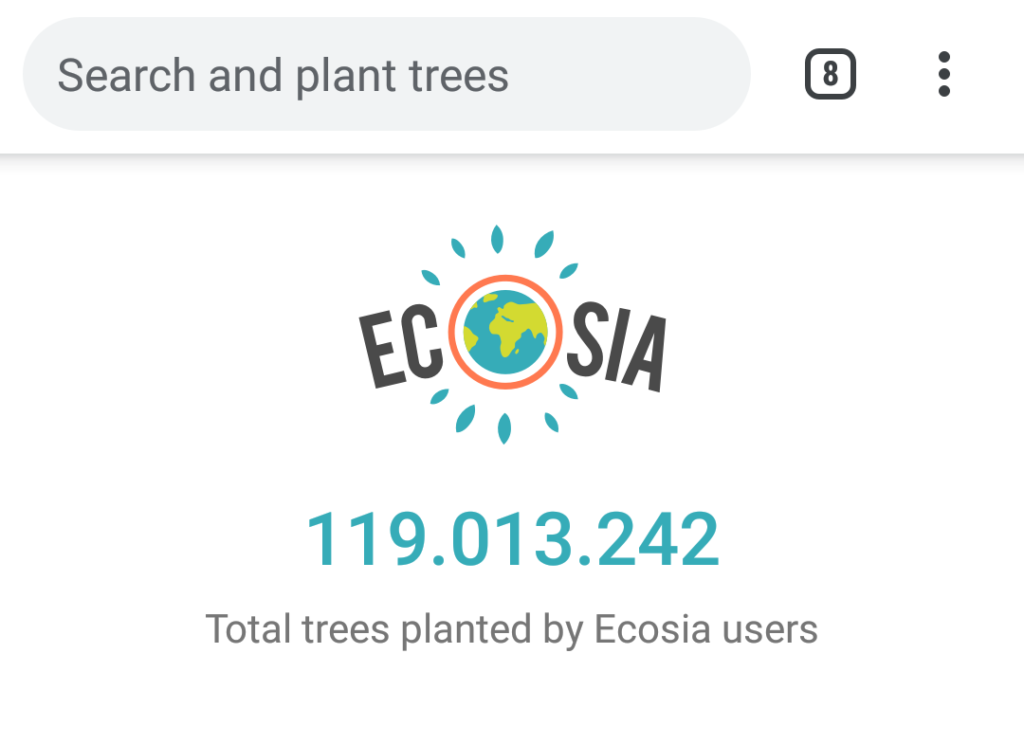 Până acum au fost plantați peste 118 milioane de copaci alături de experți din domeniul forestier, iar aceste statistici pot fi văzute în timp real pe prima pagină a browserului. Și tot la vedere avem și rapoarte lunare financiare pentru ca situația să fie cât se poate de transparentă. În plus Ecosia se alimentează 100% din energie solară, are Certificarea B Corporation de performanță socială și mediu și plantează alternative la uleiul de palmier, ajută la reînverzirea zonelor deșertificare, salvează cimpanzeii din zonele amenințate, iar dacă asta nu te impresionează, atunci mai spun că Ecosia nu vinde datele personale pentru publicitate, nu are niciun fel de dispozitiv de urmărire (trackers) . Singurul minus pe care îl are Ecosia, dar care nu mă deranjează, este că, uneori, nu îmi arată la căutare toate rezultatele. Dar pentru căutări foarte importante pe net folosesc unul din browserele deja consacrate, însă pentru cele mici: o rețetă culinară, obiective de vizitat și altele asemenea, Ecosia e perfect. Și caut prima oră pe ea, apoi, dacă nu sunt mulțumită, mă îndrept cu căutarea spre alte browsere.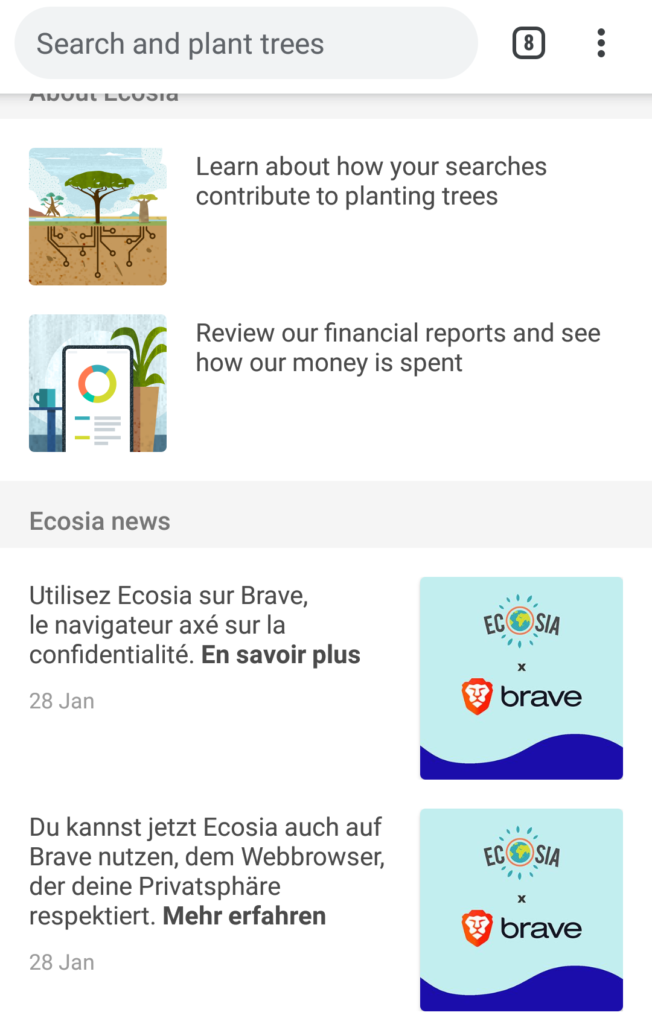 English:
Sometimes we can search the web and contribute to a greener planet, especially if we use Ecosia. What is Ecosia and how does it work?
Ecosia is the largest sustainable search engine, created by Christian Kroll, a Berlin-based entrepreneur with a degree in Business Administration. The interesting part is that after graduating, Christian traveled the world for a while and saw with his own eyes some of the problems in developing countries. That's when he decided to do something about it and make a positive contribution to the world, so he created this eco-friendly browser.
Ecosia was founded in December 2009 and it works by displaying sponsored results, which appear right after the organic ones. For each result sponsored by those who pay to have more traffic, Ecosia uses 80% of the profit to plant trees in affected areas around the world.
So far, more than 118 million trees have been planted with the help of experts in the field, and these statistics can be seen in real time on the front page of the browser. We also have monthly financial reports in sight so that the situation is as transparent as possible. In addition, Ecosia is powered by 100% solar energy, has B Corporation Certification of social and environmental performance and plants alternatives to palm oil, helps re-green desertification areas, saves chimpanzees from threatened areas, and if that doesn't impress you, then here's something it might: Ecosia does not sell personal data for advertising, does not have any trackers. The only downside to Ecosia (but it doesn't bother me) is that sometimes it doesn't show all the results. But for very important searches on the net I use one of the already established browsers, but for the small ones: a recipe, objectives to visit and stuff like that, Ecosia is perfect. And I search on it first, then, if I'm not satisfied, I continue my search on other browsers.
You May Also Like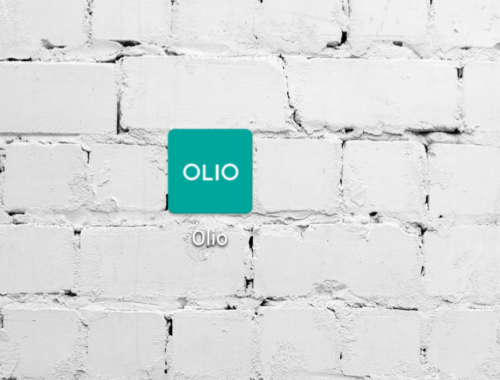 November 27, 2019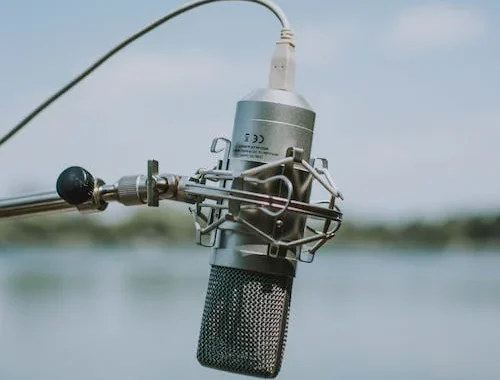 May 29, 2023