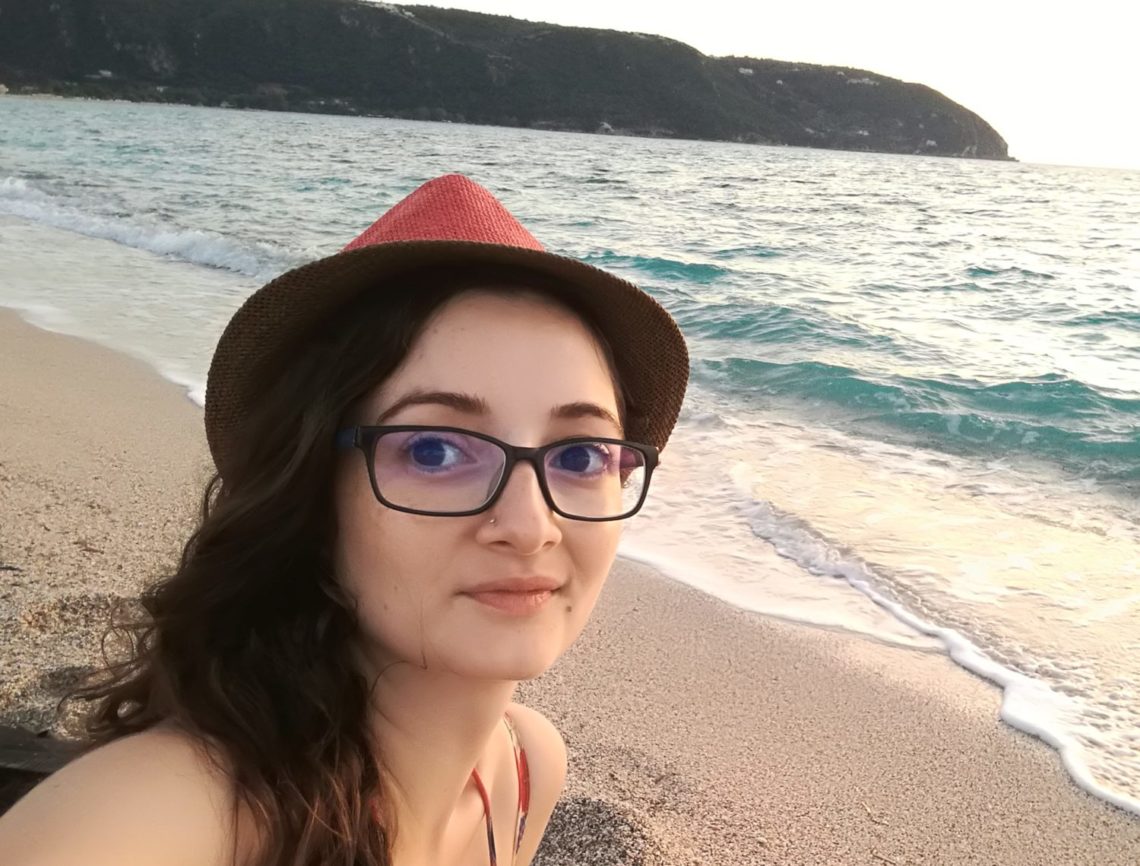 Cine sunt și ce vreau?// Who am I and what do I want?
November 23, 2019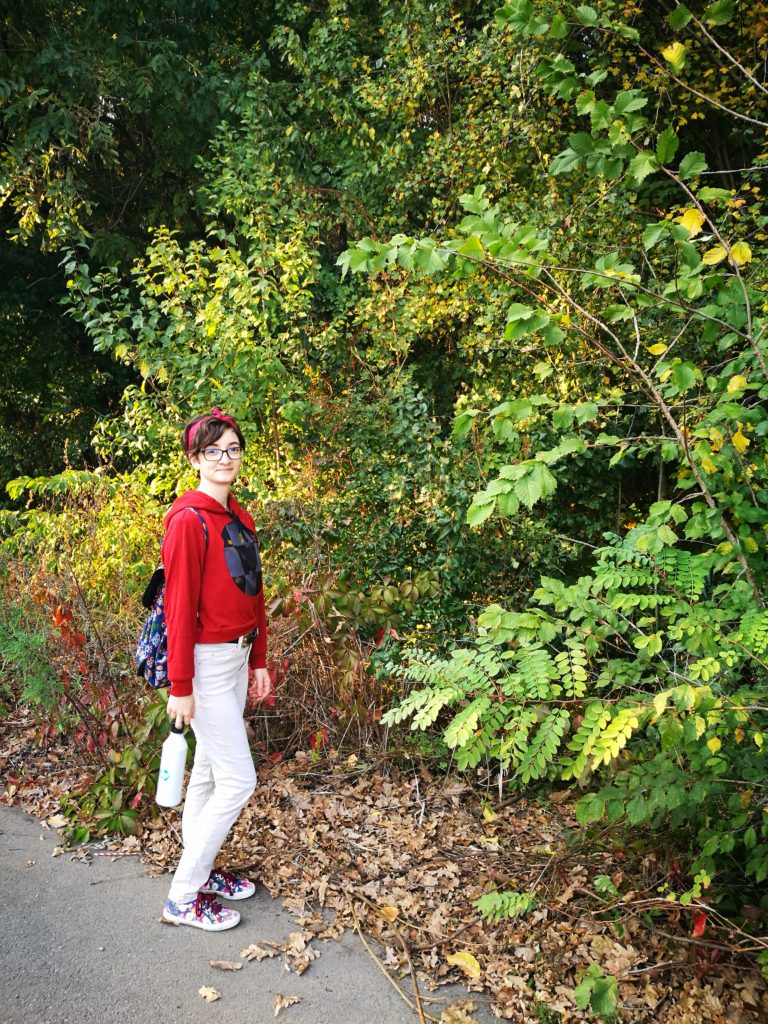 * Scroll down for English.
Bună. Eu sunt Corina Andreea – bine ați venit pe blogul meu. Nu o să intru în filosofii ca să răspund la întrebarea asta, ci o să mă rezum la răspunsuri cât mai concrete:
Am 34 de ani, am făcut Facultatea de Litere și dacă ar fi să o iau de la capăt, mă îndoiesc că m-aș mai înscrie încă o dată la ea. ? Acum lucrez pe partea mai tehnică a lucrurilor, ceea ce îmi sporește creativitatea în alte domenii.
Next, pot să spun fără nicio ezitare că sunt mare iubitoare de natură: cu cât mai sălbatică și mai seculară cu atât mai fericită sunt când o găsesc! Îmi place să inspir până în adâncul sufletului aerul curat și rece al munților, să mă întind în iarbă înaltă și să visez cu ochii deschiși uitându-mă la norii pufoși, ador să stau la umbra copacilor mai bătrâni ca mine, să simt că există lucruri mai mari și mai importante pe lumea asta decât orgoliul sau banii.
Sunt mama răniților pentru animăluțele in need of help care îmi ies în cale și mi se rupe inima în bucăți când nu reușesc să ajut vreun suflet. Sunt adepta principiului #adoptdontshop când vine vorba de animăluțe și am reușit să salvez câțiva blănoși de pe străzi. În prezent am un motănoi tare iubitor, torcăcios și jucăuș: Jimmy, tot un fost băiețaș de cartier. ?
Susțin și promovez ori de câte ori pot producătorii locali din toate domeniile, mai ales dacă au afaceri cu componentă sustenabilă și / sau socială. Caut prima dată alternative românești, cruelty free, fără plastic, în ambalaje eco – friendly (carton/hârtie, sticlă, inox / aluminiu) sau la vrac.
Încerc să îmi minimalizez amprenta de carbon pe planeta asta minunată prin mai multe metode: merg mult cu transportul în comun, cumpăr cât pot de mult second-hand (90% din garderoba mea este SH), încerc să las în urmă cât mai puține deșeuri cu putință (sunt adepta ideilor zero waste: reduce, reuse, recycle, rot) și să elimin pe cât pot de mult plasticul de unică folosință din viața mea.
Iubesc să călătoresc și, dacă aș putea, mi-aș petrece toată viața lipăind prin lume. ?️?️?
Acesta este blogul cu numărul doi. ?Primul a fost korydeea.com, însă am întâmpinat niște probleme cu el și a fost șters. Așa că am luat-o de la capăt aici și scriu în continuare despre ce scriam și acolo: zero – waste (viață fără plastic de unică folosință, cu alternative naturale, handmade, produse local, la produsele convenționale), slow fashion, minimalism, animăluțe, călătorii, stil de viață sustenabil, idei de cadouri, locuri în care să îți repari posesiunile. Și altele.
Am și un canal de YouTube, o pagină de facebook unde puteți afla de câte ori postez și una de Instagram unde postez și subiecte mai ….intense, deci vă aștept cu drag și acolo. Linkuri mai jos:
– Facebook: Corina C.: Eco/ Travel lifestyle
– Instagram: corina_eco
– YouTube: Corina Eco
Nu sunt perfectă, uneori eșuez cu grație, însă nu renunț la a încerca să trăiesc cât eco-friendly si documentez cât pot de mult pe blog, YouTube și Instagram. Vă mulțumesc pentru vizită și vă aștept cu brațele deschise oricând. ?? Pentru colaborări mă puteți contacta pe mail: korydeea[at]gmail.com sau prin DM pe social media.
EN:
Hi. I'm Corina Andreea – welcome to my blog. I won't try to give any deep, philosophical answers to the "Who am I?" question, only a few facts:
I'm 34 years old, I followed the Humanist path in school, but now I work more on technical support which allows me to be more creative on other domains of my life.
Next, I can say without hesitation that I am a big big nature lover: I love old forests, the crisp, clean mountain air, green grass and the feeling that there are things more important than money or ego in this world.
I love cats and all the animals and I'm trying to help them every time I can. I'm a firm believer of the "adopt, don't shop" idea. I managed to save a few animals and find them a home and I now have a cat name Jimmy, an ex homeless soul who now is happy, he plays a lot and purrs like a tractor ??
I do my best to support local crafts and manufacturers, especially if they have an environmental or/and social component to their business. When I need a product I first search for Romanian, cruelty free, plastic free alternatives in eco friendly packaging (glass, paper / cardboard) or bulk.
I try to to minimise my carbon footprint: I mostly use public transport, I buy second hand as much as I can (90% of my wardrobe is SH), I try to live a low waste life ( I try to follow the zero waste ideas: refuse, reuse, reduce, recycle, rot) and I try not to use disposable plastic as much as I can.
I love to travel and I would happily do that for the test of my life. ?️?️?
This is my second blog. ? First one was korydeea.com, but due to some hosting problems I've lost it. So I've started over on this one and I write here what I was writing there too: zero waste ideas (life without single use plastic is fairly possible; natural, handmade, local alternatives to conventional products), slow fashion, minimalism, pets, travels, sustainable gifts, places to repair your belongings. And much more.
I also have a YouTube channel, a facebook page where you can find out when and what I post on my blog and YouTube and an Instagram account where I approache more personal subjects sometimes, so I'm waiting for you there too if you want to find out more ?. Links below:
– Facebook: Corina C.: Eco/ Travel lifestyle
– Instagram: corina_eco
– YouTube: Corina Eco
I'm not perfect, sometimes I fail big time, but I don't give up on my eco journey and I try to document it as much as I can on the blog, YouTube and Instagram. Thank you for being here, I am so excited to meet you. ??. For collabs you can contact me at korydeea[at]gmail.com or DM to my social media pages.
You May Also Like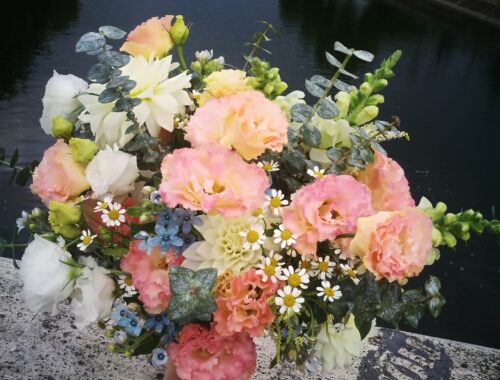 October 5, 2023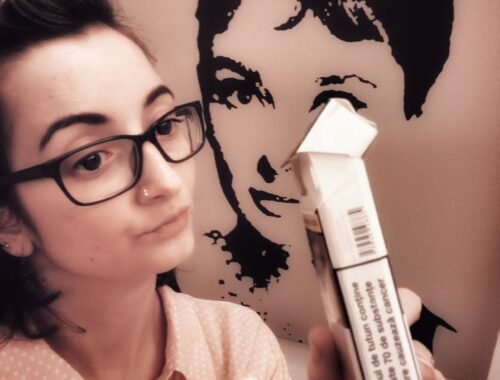 October 3, 2020