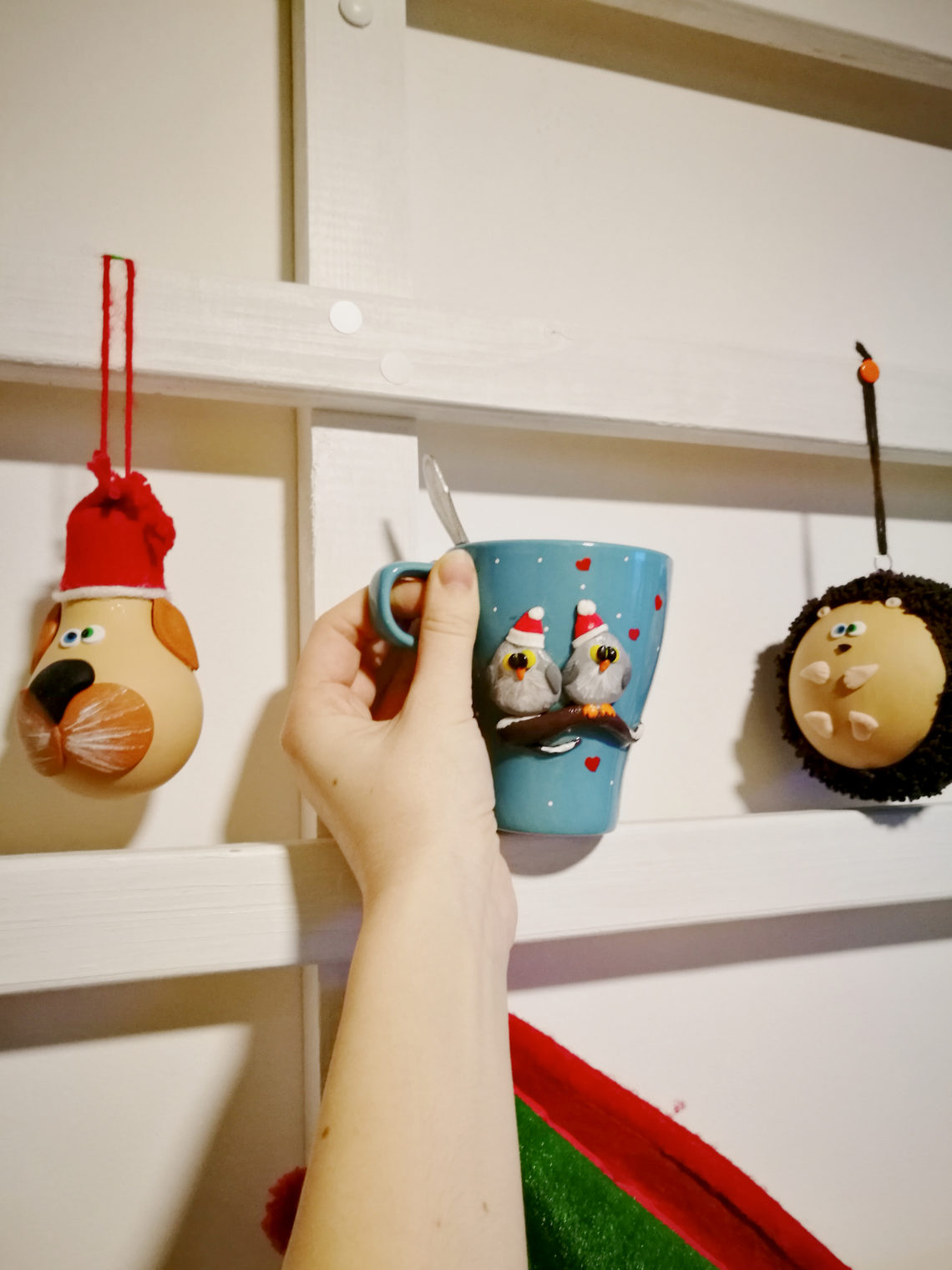 3 cadouri eco -friendly pentru Secret Santa // 3 eco -friendly gifts for Secret Santa
December 22, 2019
Scroll down for English.
Mai sunt câteva zile până la Crăciun, așa că încă mai avem un pic de timp să căutăm și ceva pentru Secret Santa. Așa că am câteva sugestii pentru cei care nu au reușit să se fofileze de la Secret Santa: 3 cadouri fără plastic, prietenoase cu mediul, dar și cu buzunarul și prin care să susținem micii artizani.
Un cadou pentru cineva care iubește mirosurile faine și vrea să simtă în casă parfum de sărbătoare sunt lumânările naturale. Știu că multă lume cumpăra acum lumânări, însă este important să fim atenți ce conțin acele lumânări, pentru că multe dintre cele din comerț au în compoziție ingrediente toxice care, inhalate, pot cauza probleme de sănătate sau pot activa diverse alergii. Așa că eu recomand cu drag lumânările făcute de Amelia pe care le găsiți pe pagina de facebook Lavanda Mara (click pe nume pentru a ajunge la magazin). Miros demențial, dacă închizi ochii poți jura că ai aterizat în câmpul Ameliei cu lavandă de unde face și ulei esențial absolut divin. Și sunt puse în borcanele upcycled, reutilizabile, care pot fi păstrate pentru a pune alte chestii faine în ele sau reumplute dacă sunteți din București (Amelia oferă reumplere și la ulei esențial și la apa de lavandă ceea ce e genial!). Ceara folosită la aceste lumânări este luată în cantități limitate de la un mic apicultor din Apuseni, este naturală 100% și se poate testa această caracteristică atunci când dăm foc la lumânare. Dacă miroase a plastic înseamnă că are în compoziție chimicale toxice – ăsta e un tips aflat de la Amelia.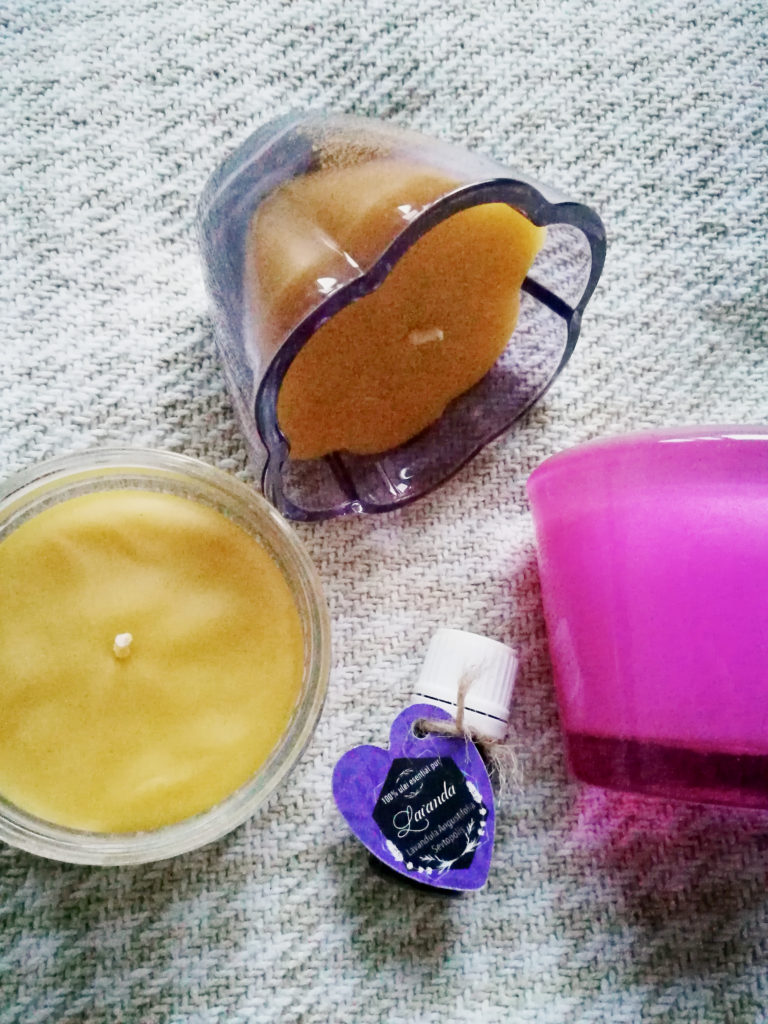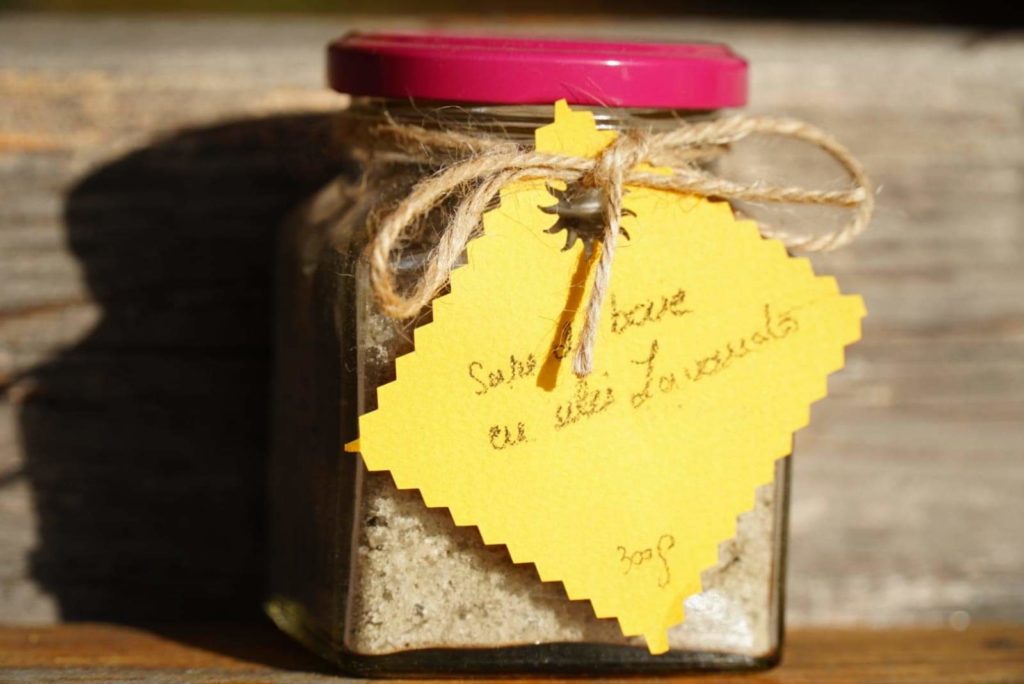 Altă sugestie crăciunistă ar fi săpunelele superbe de la Aimea cosmetice (click pe nume pentru a ajunge pe site). Sunt în formă de brăduț, steluță sau fulg de nea, naturale 100% și invită la un răsfăț de sezon. Vin împachetate în hârtie, vegane, netestate pe animale, fără ulei de palmier. Sau puteți încerca bombele ei de baie care miros divin și lasă pielea yuuum!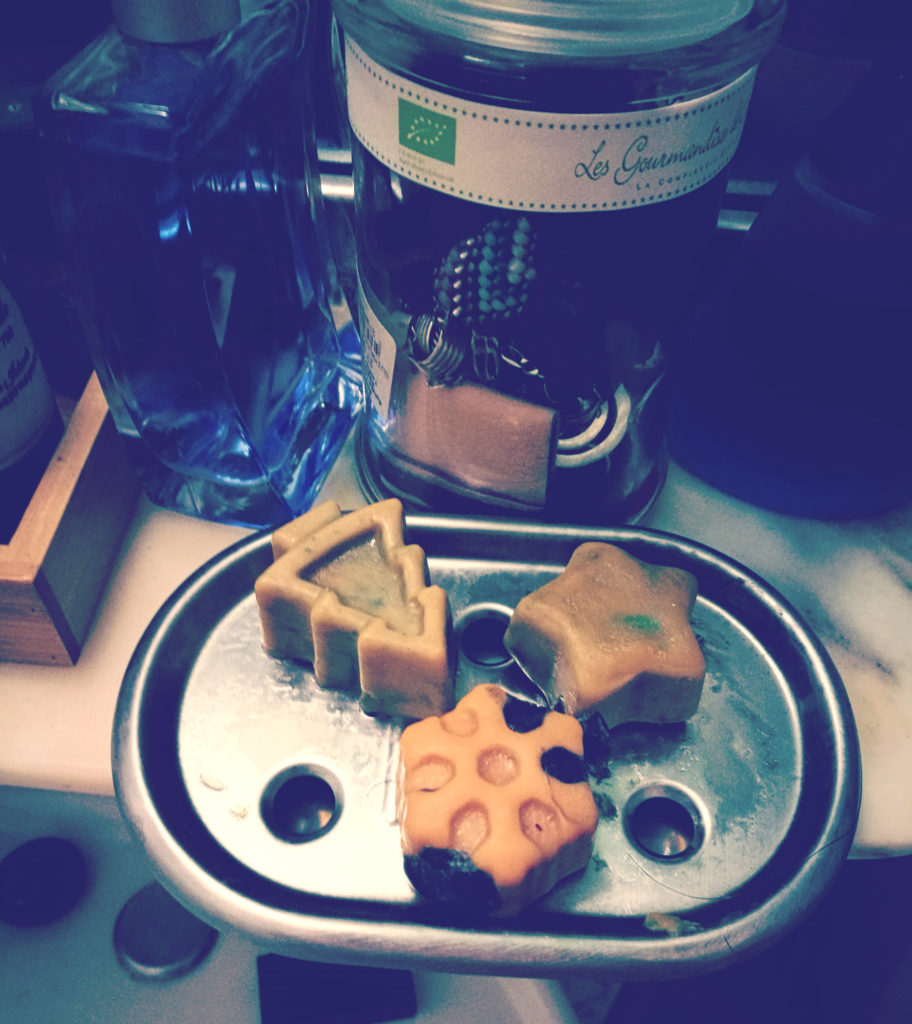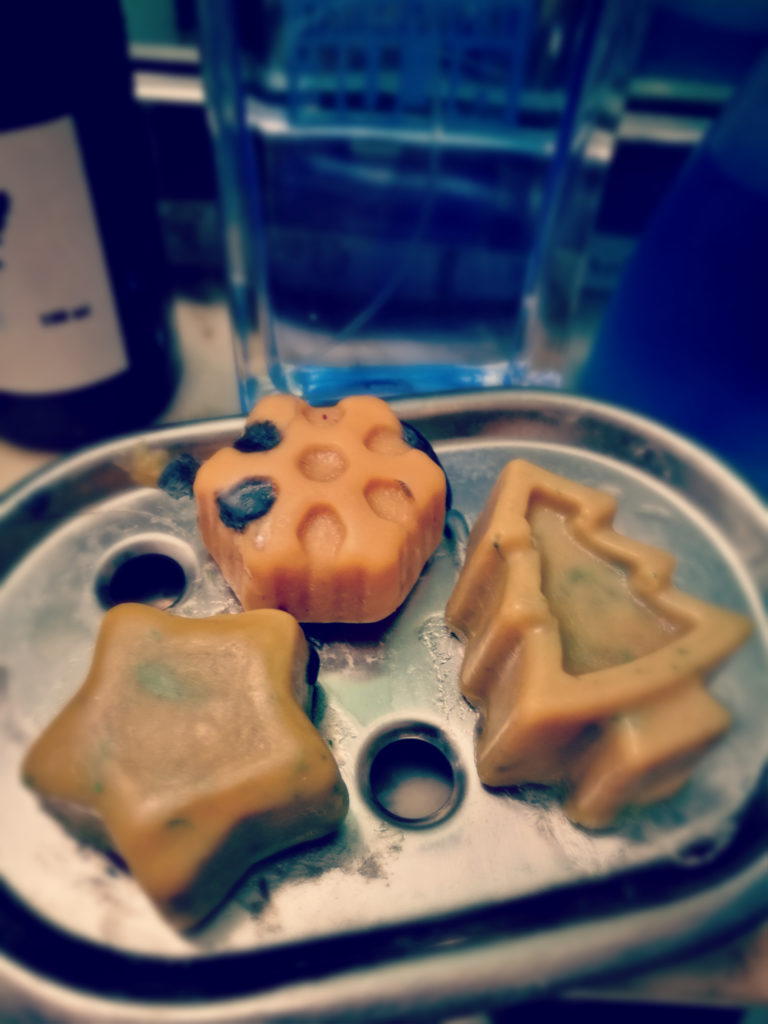 Un cadou potrivit pentru Secret Santa, mai ales pentru persoane pe care nu le cunoști prea bine sau pentru cele mai tinerele ar putea fi un glob de sticlă arici, cu țepi, cu o moacă simpatică și mânuțe făcute din Fimo. Sau un glob făcut dintr-un bec reciclat, cu căciuliță de Moș și pe care este pictat cu talent o fățucă de cățel. Și tot în același registru ar fi și o căniță crăciunistică pictată manual. Eu le-am găsit pe toate la TracollaHandmade (click pe nume pentru a ajunge la magazin) și nu am rezistat tentației. Am vorbit cu fata talentată care le pictează, le-am ales, livrarea a fost făcută personal la Universitate (puteți alege și Piața Unirii), iar globurile și cana au venit în cutii de carton. Singura mențiune este să vă aduceți o sacoșică cu voi pentru a nu primi una de plastic. Eu am fost nepregătită, dar am luat una din hârtie, de cadouri, de la un magazin din apropiere. Produsele sunt tare simpatic făcute, par calitative și sigur vor binedispune pe cineva.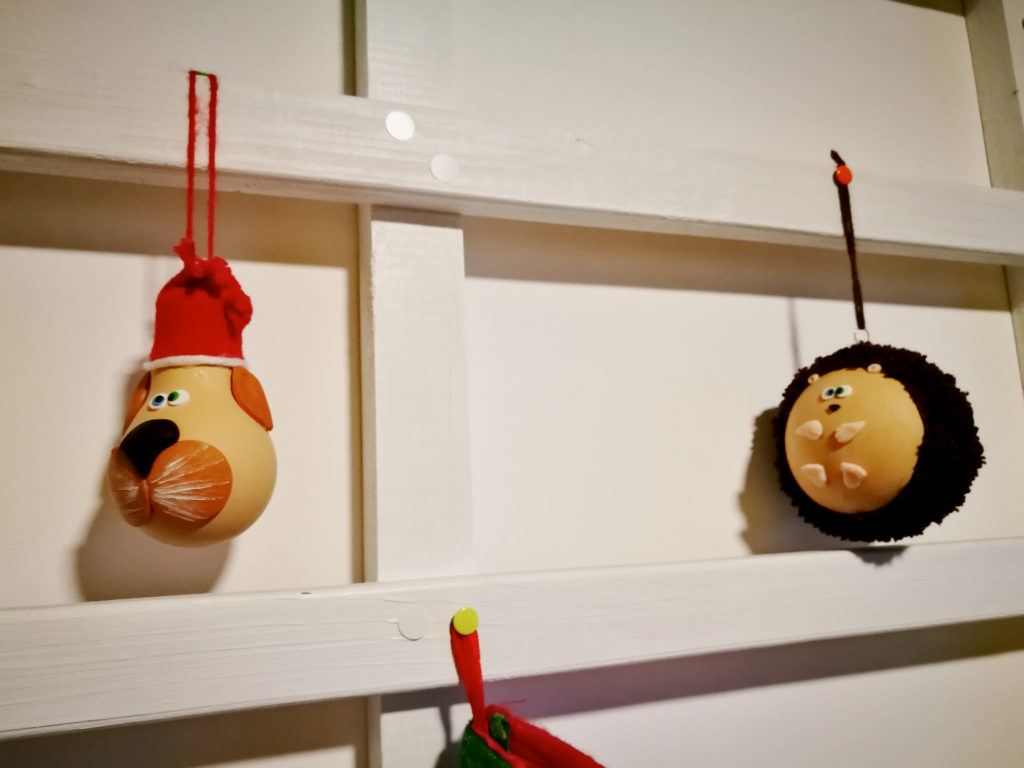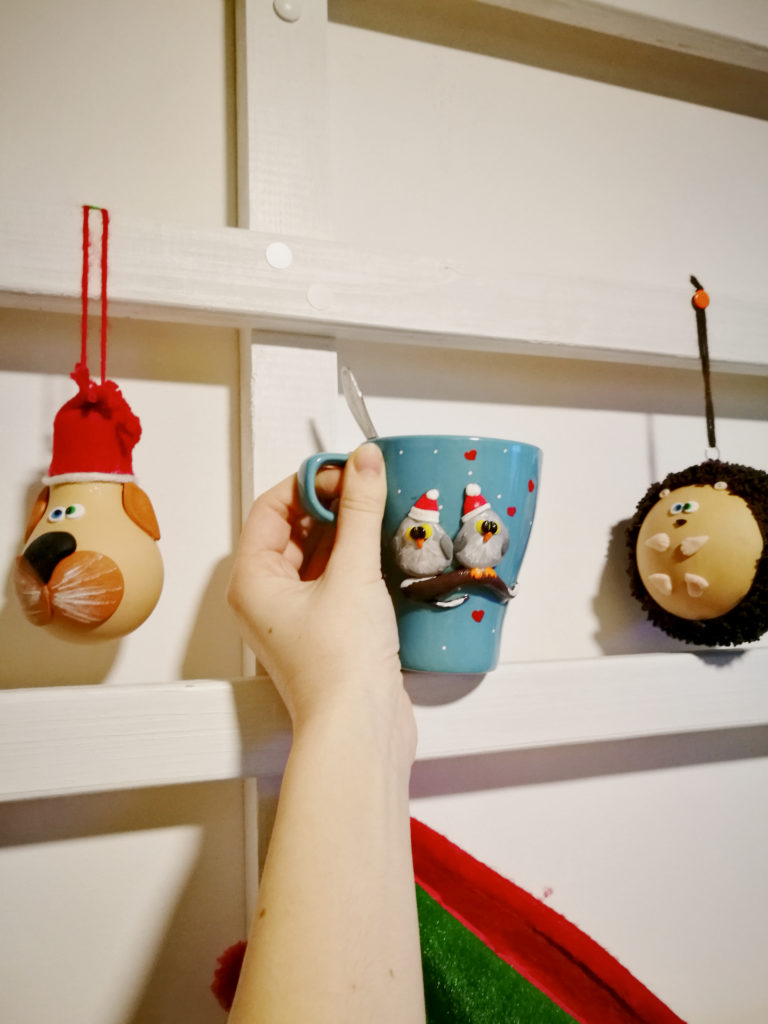 English below:
There are only a few day before Christmas, so if you did not get all your presents yet or you don't know what to give for Secret Santa, worry not I got your back ?:
My first suggestion is for someone you know loves scented candles. 'This the season and many of us buy them. But it's important to be aware of what ingredients they might contain, because not all of them are ok for our health and the environment. So I have a wonderful recommendation from a small business, all natural, in glass upcycled jars that can be refilled: you can find it as Lavanda Mara on facebook. Amelia, the owner of the business, has also a field where she grows her own lavender and she also makes lavender water, essential oils and bath salt. She sources her wax from a small bee keeper in Apuseni Mountains in small limited amounts. And all the candles, water, oil etc can be refilled if you are in Bucharest, so that's awesome! Amelia also told me a trick: you can find out if a candle is all natural if it doesn't smell like burnt plastic when you light it (if it does it means it has harmful components.
Another Secret Santa gift can be some beautiful, natural, handmade soaps from Aimea cosmetice, in shape of a Christmas tree, a star or a snow flake. Magic! Her soaps are vegan, plastic free (they come in paper or cardboard), palm oil free and cruelty free. She also has some yuumy bath bombs that smell awesome and leave your skin so smooth!
My last suggestion as a gift for someone you don't really know I think it can be some Christmas decorations to put in the tree. For example I bought 2 baubles hand painted by a beautiful talented artisan: TracollaHandmade. The one looking like a dog is upcycled from a light bulb and it's gorgeous. The small hedgehog has some fluffy spikes and a funny face. And I also loved this cute mug with those adorable owls made from Fimo on it. I've chosen personal delivery and we've met at Universitate (but You can also choose Unirii if you want). Everything was in cardboard boxes, but make sure you have a textile bag on you, so you don't get any plastic bags. This gifts are sure to make someone happy! ?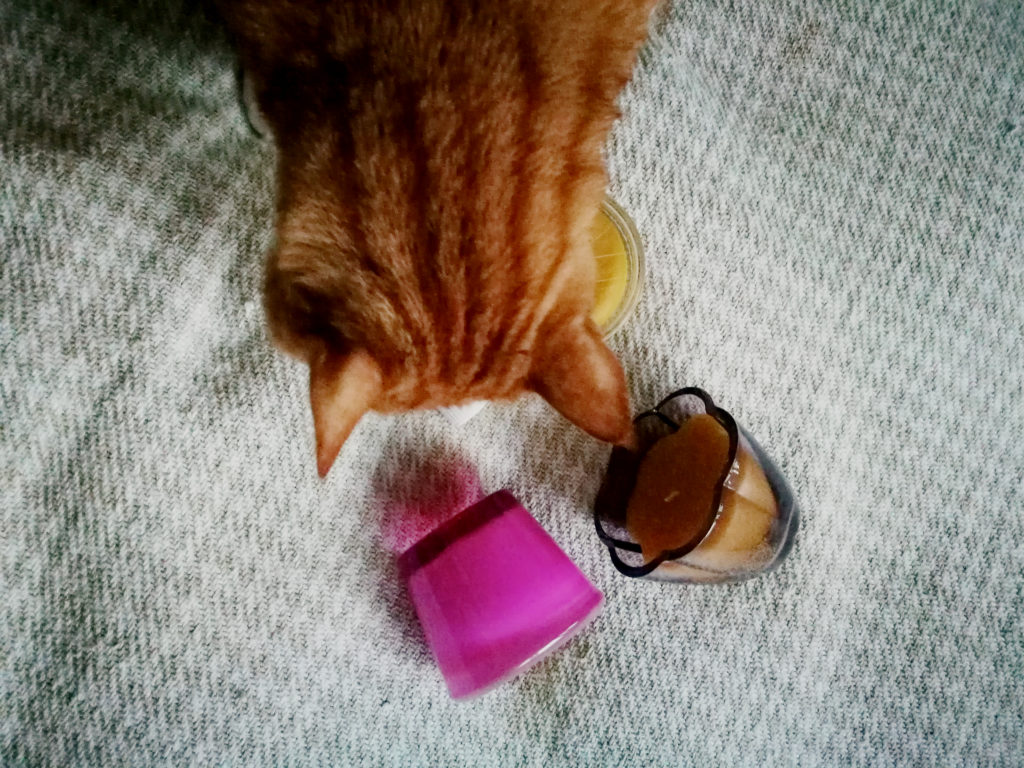 You May Also Like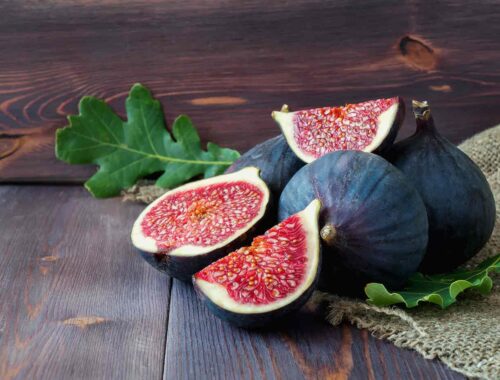 November 1, 2022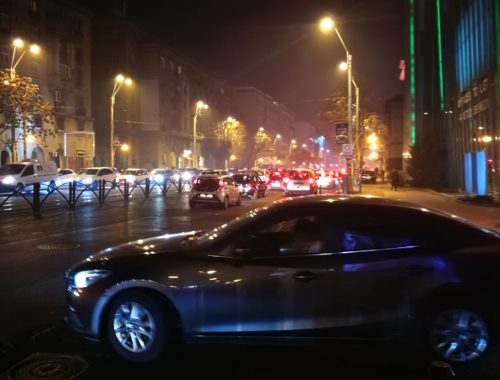 January 13, 2020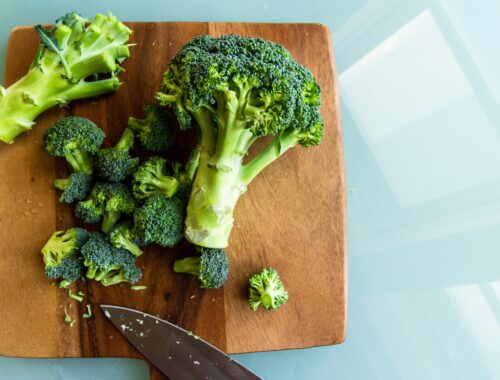 March 12, 2023